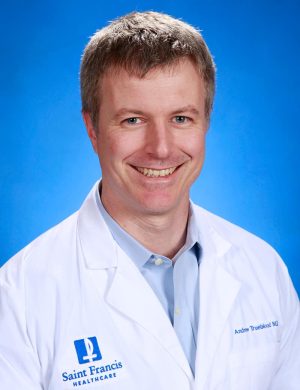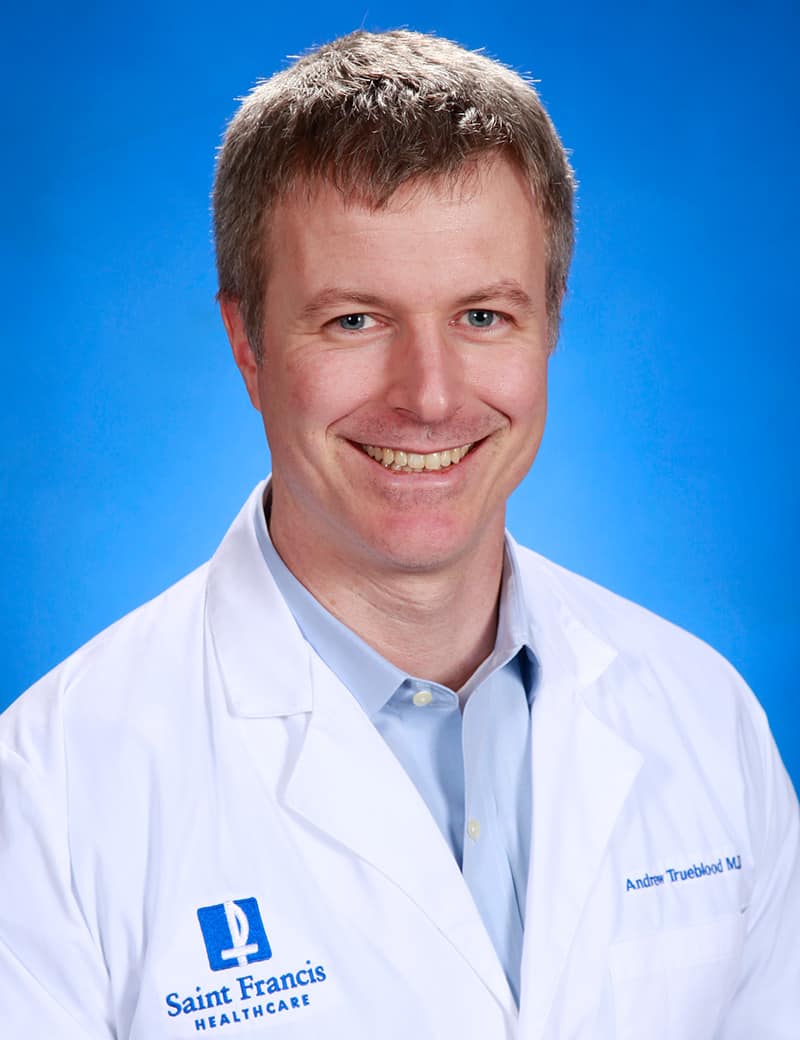 Specialty:

48 Doctors Park
Cape Girardeau, MO 63703
573-335-8257
Get Directions
Download provider contact data (.vcf)
Review this provider on
Specializing in conditions from the collarbone to the fingertips, Dr. Andrew Trueblood is a Cape Girardeau native and graduate of Cape Central High School, Duke University, and the Vanderbilt University School of Medicine. In 2008, Dr. Trueblood completed his residency in orthopaedic surgery at the University of Chicago Medical Center. After residency, he completed an academic fellowship in Hand and Upper Extremity Surgery with Dr. Peter Stern and his partners at the University of Cincinnati. He is board certified in Orthopaedic Surgery with additional subspecialty certification in Surgery of the Hand. While he is the region's only board certified Orthopaedic Hand Surgeon, he also maintains a busy practice in shoulder replacement and arthroscopic surgery. His other interests include lifting heavy weights, and spending time with his family.
My passion for prevention and improved health of patients fits perfectly into our practice's mission.
Board Certification
American Board of Orthopaedic Surgery
Medical Education
2003 - Vanderbilt University School of Medicine, Nashville, TN
Internship
2004 - University of Chicago Medical Center, Chicago, IL
Residency
2008 - University of Chicago Medical Center, Chicago, IL
Fellowship
2009 - Mary S. Stern Fellowship In Hand Surgery, Cincinnati, OH