Saint Francis Medical Center is noted for high-quality healthcare services on regional, state and national levels and has received numerous recognitions, accreditations and certifications.
Saint Francis Medical Center
The Joint Commission
Full Accreditation
Centers for Medicare and Medicaid Services
Four-Star Quality Rating (2020)

Standard & Poor's
"A+" Revenue Bond Rating. Awarded for managing a major construction project while increasing market share, managing expenses and exhibiting a solid operating performance.
Fitch Ratings
"AA" Revenue Bond Rating. Awarded for growing role as a regional tertiary care provider, reflected in strong revenue and volume growth.
Missouri Hospital Association
Aim for Excellence Award for Outstanding Surgery Outcomes (2019). Awarded to hospitals providing improved health, patient experience and value of care.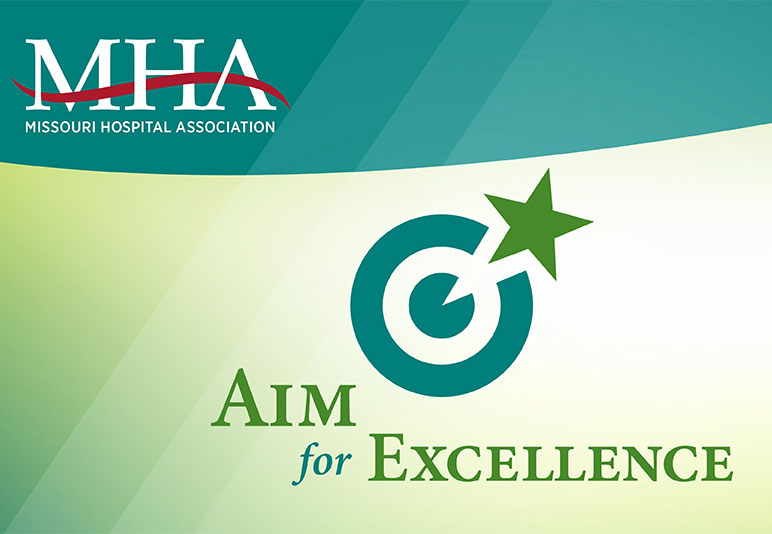 Cancer Institute
Member of the Central Illinois Community Oncology Program
For Cancer Clinical Trials
Diabetes Education and Management Center
American Diabetes Association®
Recognizes the Saint Francis Diabetes Self-Management Training Program as Meeting National Standards for Diabetes Self-Management Education
Diagnostic Services
American College of Radiology
Accredited for Radiation Oncology (Cape Radiation Oncology), Ultrasound and Magnetic Resonance Imaging (MRI), PET/CT Services, Computed Tomography and Nuclear Medicine Services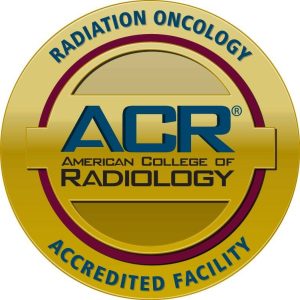 Emergency and Trauma Center
Missouri Department of Health and Senior Services
Designated as a Level III Trauma Center
Heart Hospital
American College of Cardiology
American Association of Cardiovascular and Pulmonary Rehabilitation
Certified for the Cardiac and Pulmonary Rehabilitation Program
American Association for Respiratory Care
Quality Respiratory Care Recognition
American College of Radiology
Accredited in Vascular Peripheral, Vascular Cerebro, Vascular Abdominal and Vascular Deep Abdominal Ultrasound
American Heart Association®
Mission: Lifeline® Receiving Center-BRONZE Level Recognition Award
Home Health/ DME
Laboratory Services
College of American Pathologists and Commission on Office Laboratory Accreditation (COLA)
Accredited
College of American Pathology
Accredited
Clinical Laboratory Improvement Amendments and Centers for Medicare & Medicaid Services
Certified
Level III Neonatal Intensive Care Unit (NICU)
Vermont Oxford Network
One of More Than 900 Neonatal Intensive Care Units (NICUs) Participating in This International Network of NICUs
Clinical Laboratory Improvement Amendments and Centers for Medicare & Medicaid Services
Certified
Neurosciences Institute
The Joint Commission & American Stroke Association
The Joint Commission
Three-time recipient of Certificate of Distinction in Disease-Specific Care for Primary Stroke Treatment
Laboratory Accreditation Board of the American Board of Registration of Electroencephalographic and Evoked Potential Technologists (ABRET)
Neurophysiology EEG Laboratory Accreditation (2009-2014)
Anthem Blue Cross and Blue Shield of Missouri
Blue Distinction Center for Spine SurgerySM
Orthopedic Institute
Anthem Blue Cross and Blue Shield of Missouri
Blue Distinction Center for Knee and Hip ReplacementSM
Press Ganey
Guardian of Excellence Award® for Patient Experience (Inpatient Rehabilitation, 2020)
Pharmacy
National Association of Boards of Pharmacy (NABP)
Accredited
Sleep Disorders Center
American Academy of Sleep Medicine
Accredited
WomanCare
American College of Radiology
Breast Imaging Center of Excellence
American College of Radiology
Accredited for Mammography, Stereotactic Breast Biopsy and MRI Breast Imaging Services
International Society for Clinical Densitometry (ISCD)
Staff Certified for Bone-Density Services
Teaching/Clinical Affiliations
Arkansas State University
Barnes Jewish Gofarb
Bethel University
Bradley University
Brown Mackie College
Cape Career & Technology
Central Methodist University
Illinois State University
Independence University
Indiana State University
Jefferson County Community College
John A. Logan College
Kaplan University dba Iowa College Acquisition
LINN State Technical College
Maryville University
Metro Business College
Middle Tennessee School of Anesthesia
Missouri State University (Southwest)
Murray State University
Northwest Missouri State University
Rockhurst University
Saint Louis University
Sanford Brown College
Shawnee Community College
Southeast Hospital College of Nursing
Southeast Missouri State University
Southern IL Collegiate Common Market
Southern Illinois
Southern University at Carbondale
St Louis Community College
St. Louis College of Health Careers
Tennessee State University
Three Rivers Community College
Union University
University of Arkansas
University of Kentucky
University of Louisiana Monroe
University of Mississippi
University of Missouri (Mizzou)
University of Missouri-Sinclair
University of Tennessee
Vanderbilt University
Washington University
Western Kentucky Community