Infusion Center
The Saint Francis Infusion Center provides cancer care and chemotherapy treatments from 8 am to 5 pm, Monday through Friday. However, we are also able to accommodate your needs if you require after-hours care.
The Center is staffed by oncology certified nurses who have been specially trained in chemotherapy and biotherapy. Our interdisciplinary team of professionals also includes access to pastoral care, rehabilitation, social work, nutrition counselors, psychological support, support groups and individual counseling.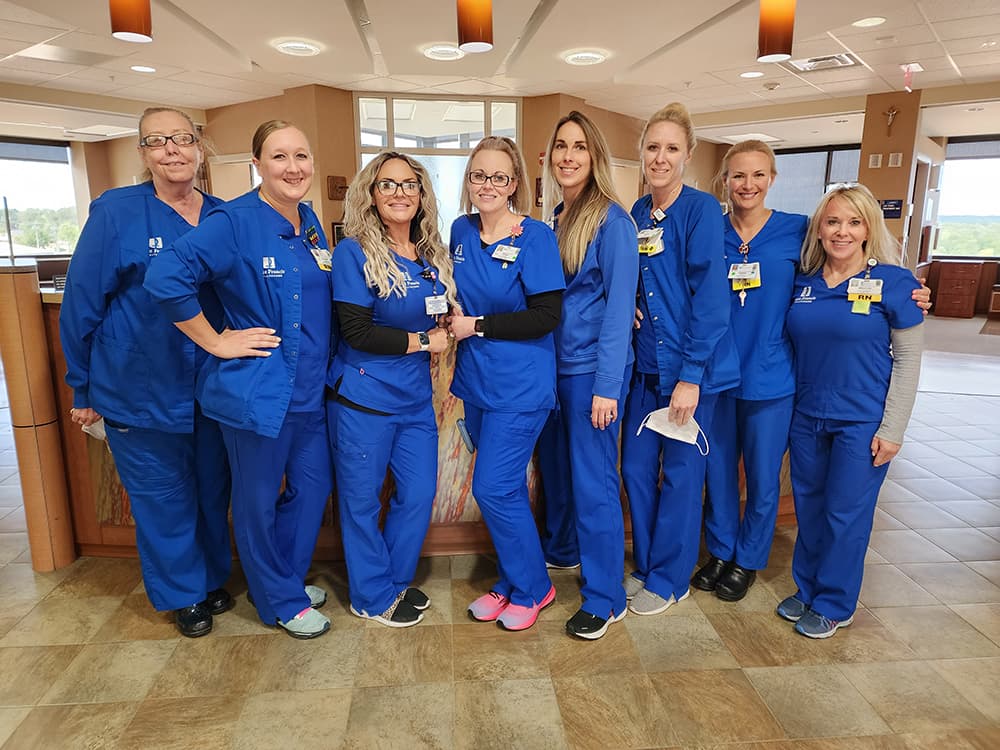 Cancer Navigator
Saint Francis offers a navigator to help you through your cancer care, including:
Financial solutions
Information on healthcare services
Diagnosis and treatment options
Clinical Trials
Patients enrolled in a clinical trial benefit from a group of disease specific experts designing the cancer care plan as well as continued oversight of the treatment by an additional oncology support team.
Saint Francis has access to clinical trials through Heartland National Community Oncology Research Program (NCORP). There are also two general websites that patients can use to look up clinical trials and their availability at Saint Francis Healthcare System, ClinicalTrials.gov and CreateCancerCare.com.