Sports Training

Our new Performance Plus Sports Training and Conditioning program offers individualized, sport-specific programs unique to each athlete to meet your needs and goals. Whether you are preparing for your first college season or your first season ever, working with the team at Performance Plus will elevate your game.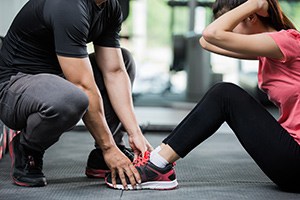 Focus
Our training and conditioning programs will focus on pre-season preparatory work, during season maintenance and injury prevention and even off-season training and conditioning. Our staff can also introduce sport training for the new or younger athlete. Performance Plus also offers additional prep weeks prior to the program, if needed.
Assessments
Athletes will complete our generalized assessment testing along with sport-specific assessment testing to establish our baseline measurements. With the results, our team will work with each athlete to test and prepare for tryouts and the season; to achieve their peak performance level; to prevent injury during the season and off-season; to work on general growth and development including explosiveness, speed, flexibility and mobility.

With Performance Plus, athletes will be well-rounded and better prepared for the demands of competition.
Pricing
Discounts are available when registering multiple athletes for Performance Plus:
| Number of Athletes | Price Per Athlete | Discount Amount |
| --- | --- | --- |
| One | $360 | – |
| Two | $342 | 5% |
| Three | $324 | 10% |
| Four or More | $306 | 15% |
Program includes 12 sessions, 2 times per week, for 6 weeks.
Additional prep weeks prior to the program are available. Ask for pricing.
Meet Our Trainers

Duncan earned a Bachelor of Science degree in exercise science from Southeast Missouri State University, Cape Girardeau, Mo. He started training to fill the void after being a full-time soccer player with the specific goals of improving his overall physique and building muscle mass. Determined to reach his goals, Duncan joined Fitness Plus in 2009. Following his passion, he joined Fitness Plus as a colleague just a year later. When he is not working, Duncan enjoys sharing his passion for fitness and technology.
---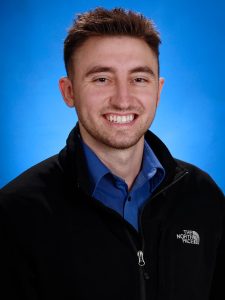 Davis earned his Bachelor of Arts degree in Sports Management with a minor in Biology and Coaching from Blackburn College, Carlinville, IL, and he earned his Master's degree in Kinesiology and Recreation, with an emphasis in Sport Psychology and Sport Management, from Illinois State University in Normal, IL.