Gruenwald Joins Cape Care for Women as Certified Nurse Midwife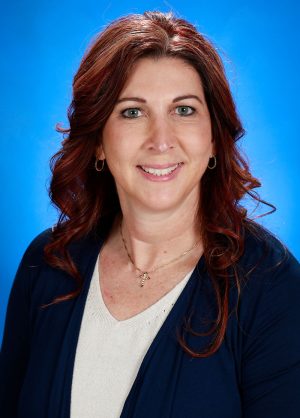 Saint Francis Healthcare System is pleased to welcome Meredith J. Gruenwald, FNP-BC, CNM, certified nurse midwife, to Cape Care for Women, a Saint Francis Medical Partner.
As a board-certified midwife and nurse practitioner, Gruenwald brings a more holistic approach to pregnancy and child birth, and has 25 years of medical experience. Gruenwald joins Saint Francis from Perry County Women's Care in Perryville, MO where she practiced as a family nurse practitioner and certified nurse midwife.
Gruenwald earned her Bachelor of Science in Nursing from the University of Missouri and her Masters of Science in Nursing from Southeast Missouri State University with Academic Distinction, followed by her post-graduate certified nurse midwife certificate from Frontier Nursing University. Prior to obtaining her Masters degree, Gruenwald served on an active duty Air Force base for five and a half years with a rank of Captain, also serving as a registered nurse at Langley Air Force Base in Virginia and Scott Air Force Base in Illinois. Gruenwald was also previously employed at Saint Francis Healthcare System, and was a part of the original staff at Family BirthPlace when it reopened in 2001. Along with these qualifications, Gruenwald has experience as a childbirth educator coordinator and is a Certified Surgical RN First Assistant.
Gruenwald is Board Certified by the American Nurses Credentialing Center and the American Midwifery Certification Board, and she is licensed in Missouri as a Registered Nurse, Family Nurse Practitioner and Certified Nurse Midwife. She is also an active member of American College of Nurse-Midwives.