Modglin to Take on New Role as Practice Manager of Ferguson Medical Group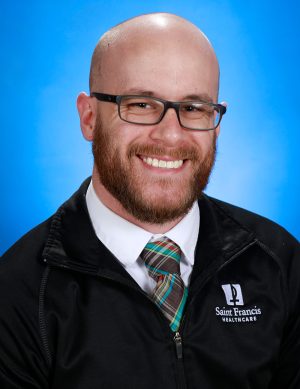 Saint Francis Healthcare System is pleased to recognize Justin Modglin, MHA, in his promotion to Practice Manager IV for Ferguson Medical Group, effective December 2020.
Modglin began his career at Saint Francis Healthcare System in July of 2012, starting as a Retractor Holder in the Operating Room, and transitioning to the role of a Centralized Scheduler for the Registration Center in 2013 until 2017. Modglin then was promoted to a supervisory position for System Scheduling, Authorization and Referrals in the Centralized Scheduling Department in 2017.