Newcomer Named Vice President – Regional Operations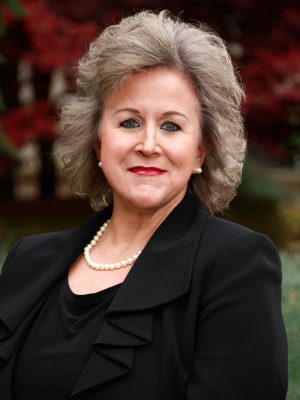 Saint Francis Healthcare System is pleased to announce Lisa Newcomer, RRT, MBA, FACHE, has been named Vice President – Regional Operations, effective January 2, 2022.
In the newly created role, Newcomer is responsible for regional support services for the Healthcare System, as well as Home Health and Hospice, Palliative Care and the Saint Francis Cancer Institute. Her operational oversight includes Cape Medical Oncology, Cape Radiation Oncology, Saint Francis Breast Care Center, Infusion Center and respiratory care services, in addition to regional imaging centers, laboratories, pharmacies and Sleep Disorders Centers.
Newcomer joined Saint Francis in 1989 as a Respiratory Therapist and has served Saint Francis in a number of roles, most recently as Service Line Director of Cancer Services.
A fellow of the American College of Healthcare Executives, she serves on the board of the Missouri Chapter of American College for Healthcare Executives (MO-ACHE) as the Local Program Chair for the Southeast region. In December 2020, Newcomer was recognized as one of four recipients of the MO-ACHE President's Award.
In 2019, the Southeast Missourian awarded Newcomer a 2019 Newsmakers recognition for her outstanding leadership and ability to empower others. This year, she was honored by Southeast Missouri State University and The Bank of Missouri as a SEMO Football IMPACT recipient for making a difference in our community and others' lives. She is also a certified Lean Six Sigma green belt and is licensed by the State of Missouri as a Registered Respiratory Therapist.
Newcomer serves as Board President for the Network Against Sexual Violence. She volunteers her time and talent as a big sister through Big Brothers Big Sisters and is also active in Greyhound Pet Adoption of Southeast Missouri.