Powers to Take on Director of Environmental Services Role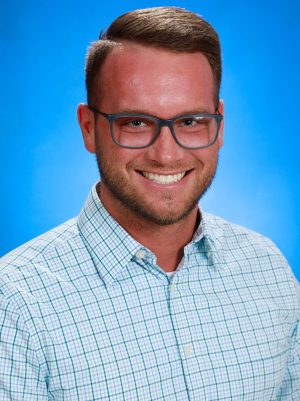 Saint Francis Healthcare System is pleased to recognize Gordon Powers in his promotion to Director of Environmental Services, effective March 2022.
Powers began his career at Saint Francis Healthcare System in 2012, starting as a Reprocess Technician in the Sterile Processing Department, and remaining in that role until 2014. Powers was re-hired in 2019 as an Assistant Manager of Environmental Services, and was promoted to Manager in 2021.
Jimmy Wilferth, Vice President of Marketing and Foundation, said of Powers, "Gordon is the guy you pray will walk through the door when you need just the right person. We are blessed by his leadership and honored to call him a colleague."