Sanders Accepts Director of Learning and Development Position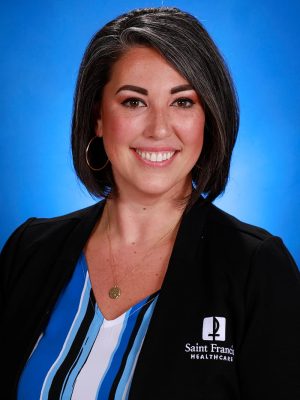 Saint Francis Healthcare System is pleased to announce Jill Sanders, MSN, RN, RT(T), joined Saint Francis as Director of Learning and Development.
Sanders earned her Bachelor of Science degree in Nursing from Southeast Missouri State University in Cape Girardeau in 2015, her Master's degree in Nursing Education from Cox College in Springfield, Mo., in 2017 and is currently working to earn her Doctorate degree in Nursing Leadership from the University of Missouri-Columbia.
Sanders is certified by the Missouri State Board of Nursing, and has more than 15 years of experience in a healthcare setting.