Saint Francis and SSM Health: Expanding Access to World-Class Care in Southeast Missouri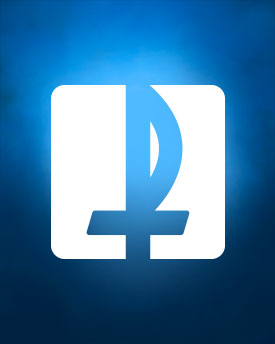 Saint Francis Healthcare System and SSM Health announced the organizations have entered into an agreement focused on expanding access to world-class care in southeast Missouri.
Both organizations have a long history of strategic affiliations and collaborations intended to enhance high-quality, local healthcare. Through this agreement, Saint Francis and SSM Health are expanding an already established relationship, which has primarily focused on delivering exceptional maternal/fetal medicine and stroke care to individuals and families in Cape Girardeau and surrounding communities. The organizations will now work together to share best practices and clinical expertise that further enhance care for everyone they serve.
Saint Francis is well-known for its broad community-based network of exceptional providers, clinics and hospital services. SSM Health brings complementary sub-specialty care through a large provider network and the nationally recognized expertise of SLUCare Physician Group. By working together, the organizations have an opportunity to provide patients and families in southeast Missouri with convenient and seamless access to an expanded breadth of highly specialized adult and pediatric services that only an academic medical practice can provide. SLUCare is a dedicated academic physician division within SSM Health with more than 600 faculty and other medical professionals with academic medical expertise across 50 specialties – including Cardinal Glennon pediatrics.
This affiliation comes at a time when the healthcare industry has become increasingly complex. To ensure continued long-term sustainability, organizations must seek innovative new ways to collaborate with like-minded institutions to meet the changing needs of those they serve.
"We believe healthcare is best delivered locally. Saint Francis and SSM Health will remain strong fully independent Catholic health systems," said Justin Davison, President and Chief Executive Officer, Saint Francis Healthcare System. "This expanded relationship widens our strategy as we collaborate to find innovative new ways to ensure patients have convenient access to the healthcare services they need – when and where they need it most."
This collaboration is a natural fit for both organizations.
"As two well-respected Missouri-based Catholic health systems, we have much in common – including similar faith-based missions, values and cultures. We also share a sacred commitment to providing compassionate, holistic care with a special concern for those most in need," said Jeremy Fotheringham, Regional President, SSM Health. "Together, we will further strengthen and advance our shared Mission in Catholic healthcare to ensure every patient gets the best care possible, while keeping that care affordable for the individuals and families we serve."
Both organizations were founded by Franciscan Sisters and have nearly 150-year legacies of providing compassionate high-quality healthcare services to the people and communities they serve. Saint Francis was founded in Cape Girardeau in 1875, while SSM Health's ministry began in St. Louis in 1872.
In the coming months, we will keep you updated on the progress of our collaborative efforts. We believe that this affiliation will not only benefit both organizations but also enhance the quality and access of care for our communities both now and in the future.