Sjuts to Take on New Role as Manager of Saint Francis Cancer Services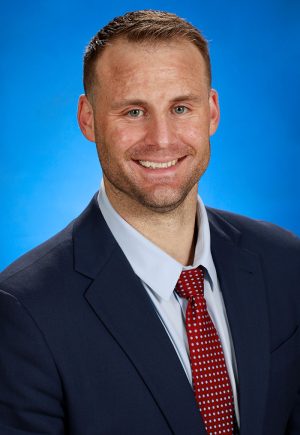 Saint Francis Healthcare System is pleased to welcome Elliot Sjuts, BS RT (T), MBA, as Manager of Cancer Services, effective June 2021.
Sjuts will be responsible for the daily operations of cancer services and for managing the clinical, operational and financial activities of Cape Medical Oncology and Cape Radiation Oncology.
"As an accredited cancer program by the Commission on Cancer, the multidisciplinary team at the Saint Francis Cancer Institute delivers the highest quality, patient-centered care," said Lisa Newcomer, MBA, RRT, Service Line Director of Cancer Services for Saint Francis. "Elliot will be an asset as we continue to provide a full-range of diagnostic and treatment services for the communities we are called to serve."
Sjuts earned his Associate of Science in Radiologic Technology from Southeast Community College in 2011, followed by his Bachelor of Science in Radiation Therapy from Oregon Health and Sciences University in 2014. He received his Master of Business Administration from Southern Oregon University in 2020.
He joins Saint Francis from SCL Health St. Vincent Cancer Centers of Montana with years of healthcare and supervisory experience.
Sjuts is accredited by American Society of Radiologic Technologists, American Heart Association BLS for healthcare providers and American Registry of Radiologic Technologists.