Underwood to Take on New Role as Director of Facilities Management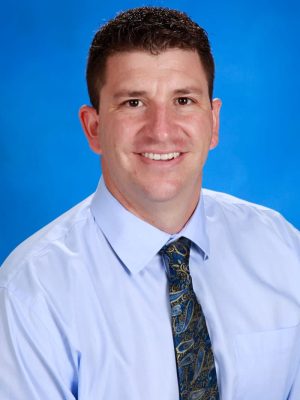 Saint Francis Healthcare System is pleased to recognize Matt Underwood on his promotion to Director of Facilities Management, effective August 2022.
Underwood began his career at Saint Francis Healthcare System in 2009, becoming Manager of Facilities Management in 2014 where he was responsible for the oversite of daily operations of the Maintenance, Plant Operations and Ground Department.
In his new role, Underwood will be responsible for the direct activities of Plant Operations, Plant Maintenance, Grounds, Construction and Real Estate Management. Underwood will also oversee the design, cost estimating and scheduling of construction activities. In this role, he will serve as the Safety Director of Environment of Care and Life Safety for Saint Francis.
"Based on Matt's years of service and extensive knowledge of our facilities, both in Cape and our surrounding communities, he has what it takes to assume this leadership role." said Jimmy Wilferth, Vice President of Foundation, Marketing and Facilities. "His number one quality is who he is as a person. His faith, friendship and facilities knowledge is the right recipe for us to thrive long into the future. Our Facilities team, although often unseen and unheard, truly make the place work and allow us to serve our communities as we do."