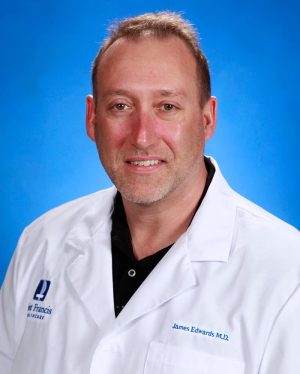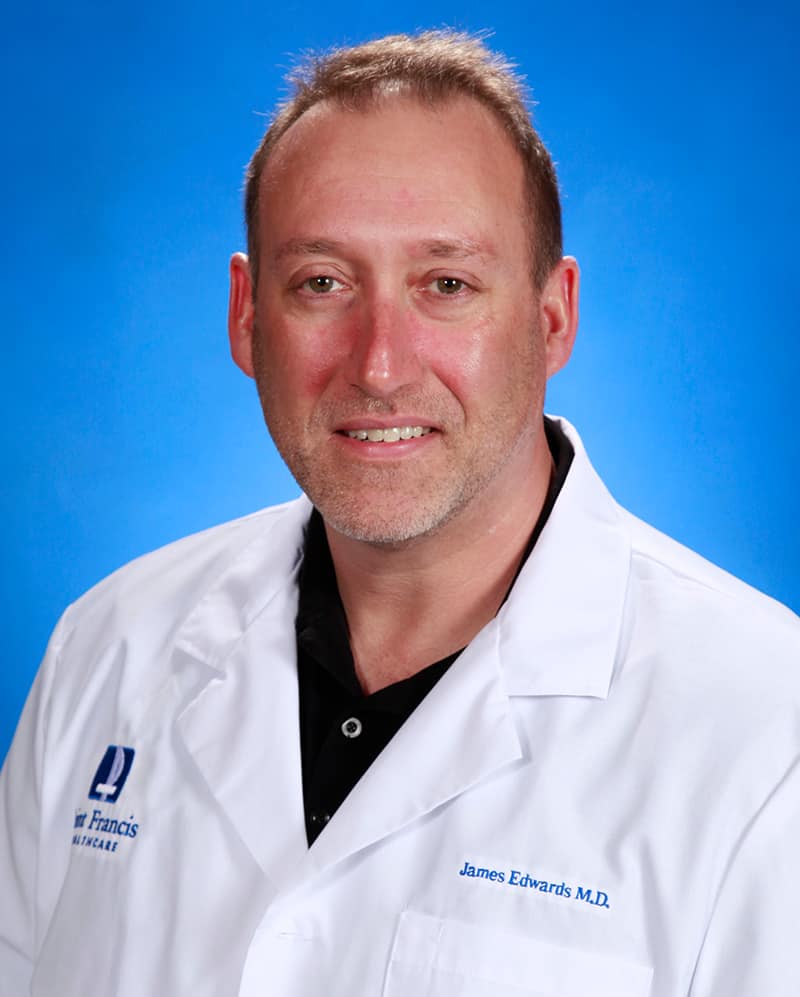 Accepting New Patients!
Specialties:

48 Doctors Park
Cape Girardeau, MO 63703
573-335-8257
Get Directions
---
1404 Old Cape Road
Suite 203
Jackson, MO 63755
573-335-8257
Get Directions
Download provider contact data (.vcf)
Review this provider on
A Cape Girardeau native, Dr. James Edwards is a board-certified orthopedic surgeon providing care for a wide array of orthopedic injuries. Joining Advanced Orthopedic Specialists in 2008, he brought advanced shoulder repair techniques to the region, and also specializes in sports medicine. A former baseball player, Dr. Edwards understands the impact injuries can have on athletes and works diligently to get them back in the game as soon as possible.
What I enjoy most about being an orthopedic surgeon is helping patients get back to doing activities they love.
Board Certification
American Board of Orthopaedic Surgery
Medical Education
1997 - University of Missouri - Columbia School of Medicine, Columbia, MO
Internship
1998 - University of Missouri - Columbia Hospital, Columbia, MO
Residency
2002 - University of Missouri - Columbia Hospital, Columbia, MO
Fellowship
2003 - Knoxville Orthopedic Clinic, Knoxville, TN (in sports medicine)
Care Philosophy
"I believe in creating a personalized, multifaceted approach for each of my patients. I try to tailor my treatment to fit each individual's needs."
Clinical Interests
Shoulder pain and injuries
Knee pain and injuries
All sports medicine-related injuries
Conditions Treated
Shoulder injuries in pain
Knee injuries and pain
All sports injuries
Procedures and Treatments Offered / Performed
Arthroscopic techniques in shoulder, knee, and elbow
Total knee replacements
Non-operative treatment for multiple injuries in pain
Personal Details
"I'm married with 3 children and presently 3 dogs."
Other Experience
Team physician for multiple levels of sports