Calvin's Story: Saving His Heart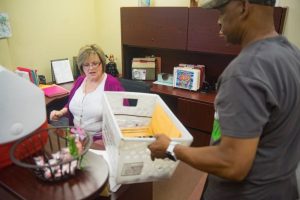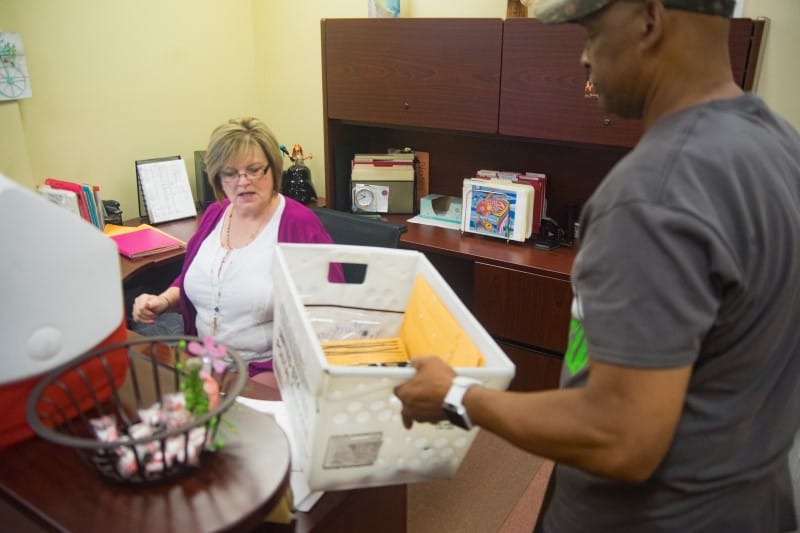 In the mornings, Calvin Box is a medical courier. Afternoons, he's a janitor for a nearby public school district. And in his spare time – which he insists he does have – he's a private detective.
If it sounds like too busy a schedule for a 71-year-old, Box would disagree. He's spry for his age and wouldn't take his schedule any other way.
"I guess that's the way it's always been," he says. "I've always been the type of man who's not satisfied with just one job."
It's that blend of work ethic and shrugging cheer that seems to keep him going through his extra-long schedule. It's also what makes the soft-spoken retired assistant police chief so well liked among his many colleagues. When double pneumonia landed him in Saint Francis Medical Center for two weeks in March, he says the support from his coworkers was overwhelming. He still has the videos on his phone of grade-schoolers wishing him well.
"Hi Mr. Box," one girl says, waving. "Our classrooms aren't the same without you!"
"Three years with the school and I never had a sick day," Box says. "And then there was the pneumonia and then the heart surgery in April."
It turned out Box needed a redo-mitral valve replacement.
"I had a heart murmur my whole life," Box says. "But I don't drink. Don't smoke. It was a surprise."
And, he adds, it was nerve-wracking as well. But after a series of conversations with his cardiologist, Duc T. Nguyen, DO, Box says he was put at ease.
"They treated me like family, you know?" he says. "There was just one thing I told [the doctor], I said, 'Listen, my surgery is on the 9th. You make sure you get a good night's sleep on the 8th. And on the morning of my surgery, don't go having any arguments with your wife or anything. I need you focused.'"
After the successful surgery, he said the Saint Francis staff went beyond his expectations for care.
"Oh yes, I'd make them my personal nurses if I had the money," he said. "They're that good."
He says the only person who treated him better than the nursing staff was his wife, Maria, whom he said saved his life.
"Without her, I wouldn't be here," he said. "I give thanks to God that she made me go to the doctor in the first place."
"I made sure he got up and got to gettin,'" she says. "Even if I had to get out the boxing gloves to get him there."
For his part, Box is just happy to be back to work.
He's got a lot to do.