At the Saint Francis Health Center – Poplar Bluff, we are focused on you. Many of our physicians, nurses, technicians and staff were raised in Poplar Bluff and the surrounding area. They are trusted friends and neighbors who have chosen to stay in Poplar Bluff because it is home. We want you to be happy with your experience. Our objective is to improve the quality of healthcare in Poplar Bluff while keeping it affordable and accessible to all consumers.
Hours
Monday – Saturday: 8 am – 8 pm
Sunday: Noon – 5 pm
Immediate Convenient Care
Immediate Convenient Care provides the following urgent care coverage:
Bronchitis
Bruises or sprains
Colds or flu
Cuts or lacerations
Ear infections
Hives or rashes
Sore or strep throat
Vomiting or diarrhea
Outpatient Imaging Center
Our leading-edge imaging department offers the most advanced technology available in the region, along with exceptional care, personal attention and seamless scheduling. We utilize state-of-the art diagnostic equipment operated by licensed technologists resulting in high-quality images. Our reputation is built on quality and excellence in providing superb imaging and thoughtful patient care.
We offer the following tests:
Pediatric Imaging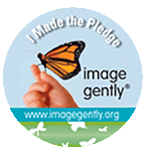 Because children are more sensitive to radiation, they should have a CT study only if it is essential for making a diagnosis and should not have repeat CT studies unless absolutely necessary. At the Saint Francis Health Center – Poplar Bluff, we joined the Image Gently® campaign.
What is the Image Gently® pledge?
The Image Gently® pledge was created to raise awareness of the opportunities to lower radiation dose in the imaging of children. Children are more sensitive to radiation. When we image, let's image gently.
All of our CT technologists signed an Image Gently® pledge in which they promised to make the image gently message a priority. The Saint Francis Health Center – Poplar Bluff has set parameters to assist with decreasing exposure.
Meet the Providers
Advanced Practice Providers: