State-of-the-Art Radiology Services in Cape Girardeau
Saint Francis Medical Center's Radiology Department offers comprehensive diagnostic services and advanced technology for patients. Staffed by board certified radiologists who have received additional training in specialty areas such as CT, MRI and PET/CT, the Radiology Department also includes an expert team Nationally Certified Radiological Technologists and State Certified Registered Nurses. Radiology at Saint Francis utilizes advanced technology and equipment, including a picture archival communication system and electronic medical record, to manage and deliver medical images and information.
American College of Radiology®
All areas in Radiology at Saint Francis Medical Center are accredited by the American College of Radiology for superior performance in image quality and safety. We have held this accreditation for the past 10 years. Areas that have received this accreditation include:
Breast magnetic resonance imaging
Computed tomography (CT scan)
Magnetic resonance imaging (MRI)
Nuclear medicine
Positron emission tomography (PET)
Ultrasound
Saint Francis' Radiology Department offers the following services:
CAT Scan
Computed Axial Tomography (CAT scan) uses radiation to produce high-quality, diagnostic axial images. These images are then interpreted by radiologists that detect any abnormalities in the body such as cancers, fractures and neurological diseases.
Saint Francis offers three high-quality CAT scanners:
A dedicated interventional scanner
A dedicated ER/Trauma scanner
The area's only dual energy source Flash CT scanner
These scanners are operated by a staff of nationally registered CAT scan technologists that perform the lowest dose scans while still providing high-quality diagnostic imaging.
Our Flash CT scanner provides us the capability of offering many exam and procedure capabilities, including:
Low-dose lung screening, which is used to detect any abnormalities in the chest and lungs. Screenings are held quarterly throughout the year
High-quality scans of the entire heart in one beat
Identifying abnormalities in the heart, coronary arteries and heart valves
Ability to scan the entire chest abdomen and pelvis in a mere eight seconds compared to 45 seconds on traditional scanners
Offers 75% reduction in radiation usage
Pediatric patients can be scanned without holding their breath with a significant reduction in radiation usage
Provides faster scan times with reduced radiation and significantly lower repeat rates
Interventional Radiology
Interventional radiologists at Saint Francis specialize in minimally invasive procedures and treatments performed using imaging guidance. Procedures offer an alternative option to open surgical procedures allowing for smaller incisions, less risk, less pain and shorter recovery times for the patient. Some procedures can be performed on an outpatient basis and are sometimes less expensive than traditional surgery.
Using X-rays, CT, ultrasound and other imaging modalities, our interventional radiologists obtain images that are then used to direct interventional instruments throughout the body. These procedures are performed using needles and catheters, rather than large surgical incisions.
MRI
Magnetic resonance imaging (MRI) can produce a very detailed image of all parts of the body. It is noninvasive and uses no radiation. The procedure is painless, has no side effects and is used to diagnose:
Brain diseases
Stroke
Infections
Tendonitis
Soft tissue injuries
Bone tumors
Cysts
Herniated discs.
With the addition of Siemens' MAGNETOM® Espree and Aera 1.5 Tesla open-bore MRI, Saint Francis was the region's first healthcare facility offering the latest technology. They offer larger openings for enhanced patient comfort with a short bore design that enables the patient's head to be out of the machine for 60% of the scans. With the addition of the Aera Magnet, we are able to offer the highest quality in MRI imaging due to its superior design and enhanced software.
Saint Francis has the latest scanning technology capable of reducing or eliminating artifacts, allowing for a more accurate diagnosis for patients with prosthesis.
Nuclear Medicine
Nuclear medicine uses small amounts of radioactive tracers to image various organ systems of the body. These tracers are either injected or ingested into the body. Nuclear imaging is used to determine how well different organs are functioning as compared to the anatomy that is seen with other radiology modalities. Nuclear imaging can be used to assess function of the heart, brain, kidneys, gastrointestinal system and lungs, as well as screen for cancer in bones and other organs.
Imaging Stress Tests
Nuclear stress test: A radioactive material called Cardiolite is used to image the heart at both rest and stress. These images are compared to assess blood flow in different areas of the heart and determine if there is blockage in the coronary arteries.
Chemical stress test: If you are unable to perform physical exercise on a treadmill, a chemical stress test may be ordered. These chemicals include Lexiscan and Dobutamine and are used in conjunction with an echo or nuclear imaging.
Stress echocardiogram: Ultrasound images of your heart are taken during various stages of cardiac stress. Depending on your physical condition, you may have an exercise stress test or chemical stress test associated with your stress echocardiogram.
PET/CT
PET/CT at Saint Francis Medical Center combines position emission tomography (PET) and computed tomography (CT) into one scanner. The system allows clinicians to both visualize tissue and organs as well as observe their function. PET/CT scanners also enable physicians to better diagnose ailments such as cancer, neurological diseases and bone masses, as well as pinpoint the exact location of the disease.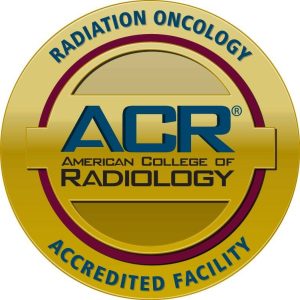 PET at Saint Francis Medical Center provides advanced diagnostics for cancer, neurological disease and heart function. Unlike MRI, CT or X-rays that show the internal structures of the body, PET scans show activity in the tissues of the body and help physicians diagnose various diseases and conditions.
Accredited for Radiation Oncology (Cape Radiation Oncology), Ultrasound and Magnetic Resonance Imaging (MRI), PET/CT Services, Computed Tomography and Nuclear Medicine Services
PET F18 Bone Survey
The PET F18 Bone Survey is a powerful tool that helps capture high-definition images of bones, making it easier for doctors to accurately detect cancer that has metastasized or spread to the bone. Saint Francis Medical Center is the first facility in the region to offer this exciting cancer-fighting advancement.
The PET F18 Bone Survey means a shorter wait time for the scan, since time from injection to exam is about 45 minutes (compared to four hours for a conventional bone scan), and the actual test takes only about 20 minutes (compared to 30 minutes for a conventional bone scan).
Ultrasound
Ultrasound imaging uses sound waves that create images of body organs and tissues to help:
Diagnose pathology
Locate internal bleeding and fluid
Evaluate blood flow in the upper and lower extremities and the brain
Perform prenatal, obstetrical, gynecological and breast evaluations
Assist physicians in performing biopsies by image guidance into area of interest
Assist physicians in the removal of fluid from the abdomen or chest for therapeutic purposes
X-ray
Saint Francis Medical Center has the latest technology in digital imaging that allows for lower radiation doses with higher quality imaging for a more precise diagnosis. With the addition of a digital picture archival communication system (PACS), we have the ability to send images to physicians using web technology. Some X-ray studies use contrast material that may be injected or ingested to aid in the diagnosis of lesions within the body. Fluoroscopy is a live X-ray image that allows the physician to evaluate physiological functions such as swallowing and reflux.
Contact
To learn more about radiology services at Saint Francis Medical Center, call 573-331-5111.
Meet the Providers