A Chance at New Life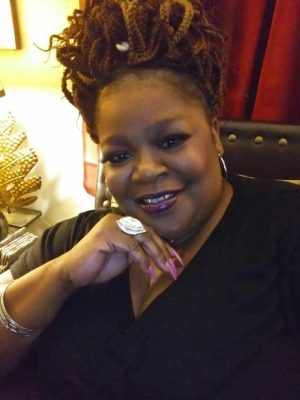 At Saint Francis Heart Hospital, your heart is our calling. Althea Miller of Cape Girardeau experienced this personalized care when she began seeing H. William Stites III, MD, FACC, electrophysiologist at Cape Cardiology Group, a Saint Francis Medical Partner, following the onset of heart palpitations and chest pain. Through his findings and care, Miller was offered a chance at new life.
Originally from Caruthersville, Mo., Miller moved to Cape Girardeau to seek care for ongoing seizures. She is now thankful she did so, because she was able to get expert care when her heart palpitations and chest pain started.
"When I started seeing Dr. Stites, he broke down everything as best as he could for me to understand," Miller recalls. "He offered multiple alternatives before deciding on surgery." Stites ran tests, prescribed medication to lower Miller's blood pressure and helped her change her diet and exercise. Ultimately, Miller needed surgery.
"He went above and beyond to try to figure out the problem and fix it before the point of surgery. Most doctors will immediately opt for surgery, but he did not do that," Miller explains. "Exploring every option made me much more comfortable for surgery because he did not rush into it."
Stites inserted a pacemaker, but Miller's heart problems persisted. "Dr. Stites was more upset than I was it seemed because he knew I wanted my life back," Miller explains. "When I got to the point where I wanted to give up, Dr. Stites encouraged me and gave me hope. I remember him saying, 'we are not going to give up. We are going to fix this and you are going to get your life back.'"
After more tests, procedures and hope from Stites, Miller's issues were finally resolved when Stites inserted a defibrillator on January 3, 2022.
"I cannot thank him enough," Miller says. "I can actually walk ten feet now without my heart beating so fast I have to hurry and sit down. I can finally exercise and am slowly but surely getting back to doing all the things I used to do without my heart stopping me. It is a miracle to me."
When asked what having Stites as her doctor meant for her experience, Miller answered, "Dr. Stites is the kind of person who tells you like it is. He is like a super hero to me. He put my health first, and I would recommend him to anybody."
Miller offers encouraging advice to those in a similar situation as her. "If you have lost hope of fixing your heart problems, do not give up. Find Dr. Stites at Saint Francis and do not give up because it can be fixed." She adds, "When I was hurting, Dr. Stites was hurting with me. He was determined to try all it took to get my life back. He was more than a doctor to me; he was my friend. He did not give up on me and saw me as a person, not just a patient. When you can get that kind of care, why would you want to go anywhere else?"
Miller looks forward to new life thanks to Stites, and thanks him for his remarkable dedication to her care.
---
Located in the Heart Hospital at Saint Francis Medical Center, Cape Cardiology Group provides comprehensive cardiovascular care and leading-edge treatment for heart-related diseases and disorders to patients across southeast Missouri. To make an appointment with Dr. Stites or another skilled Saint Francis provider, call 573-331-3333.