Glastetter Returns as Director of Cancer Services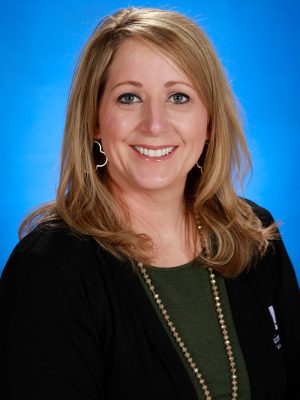 Saint Francis Healthcare System is pleased to welcome the return of Liz Glastetter, MBA, BSN, RN, as Director of Cancer Services, effective February 7.
Glastetter will provide operational oversight for the Saint Francis Cancer Institute, including Cape Medical Oncology, Cape Radiation Oncology and the Infusion Center, as well as Respiratory Care Services and Sleep Lab.
"We are excited to welcome Liz back to the Saint Francis Family," said Lisa Newcomer, RRT, MBA, FACHE, Vice President – Regional Operations. "Liz is extremely dedicated to our Mission and is an excellent addition to the Saint Francis Cancer Institute. I look forward to all she will achieve as we continue to serve some of our most vulnerable patients."
Glastetter joined Saint Francis in 2002 as an Administrative Partner and served as a Registered Nurse, Patient Care Manager and Director throughout her time at Saint Francis.
She earned her Bachelor of Science in Nursing from Southeast Missouri State University and her Master of Business Administration from William Woods University.