Ferguson Medical Group – East Prairie, MO Location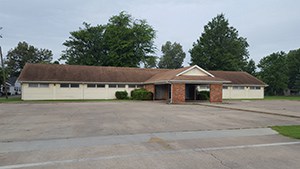 Ferguson Medical Group acquired the Weaver-Heath clinic in 1993 bringing on board Dr. Albert Weaver and Dr. Jimmy Heath who still practices in the East Prairie clinic today. The clinic has grown and now has three full-time Family Medicine providers, a Behavioral Health provider and a General Surgeon. The facility also features in-house Laboratory and x-ray services.
For your convenience, virtual visits and same-day appointments are available. Call 573-649-3026 today!
320 North Lincoln
East Prairie, MO 63845
573-649-3026
Fax: 573-649-5600
Providers:
Advanced Practice Providers: