Ferguson Medical Group is a premier multi-specialty healthcare group dedicated to providing quality state-of-the-art medical services in a caring, compassionate and professional atmosphere. We are committed to services, innovation and quality care while serving the complete medical needs of the Southeastern Missouri area.
Ferguson Medical Group was organized in 1959 by Wilson J. Ferguson, MD, along with three associate physicians. Over the more than 50 years since its establishment, the group has grown to include more than 40 providers including physicians, mid-level providers, mental health specialists and a speech pathologist that provides services at multiple locations throughout southeast Missouri.
Ferguson Medical Group (FMG) is a team of physicians, specialists in the private practice of medicine, who have pooled their collective resources to provide quality medical care. Representing the major specialties of medicine, the FMG physicians are able to bring to bear their cumulative training and experience on each patient's medical problem. They have as their goal the highest possible standard of comprehensive medical and surgical care under the same roof for all patients.
Ferguson Medical Group is the only multi-specialty group between Memphis and St. Louis offering complete laboratory and radiology facilities, pulmonary function laboratory, bone density scanning, and independent pharmacy within the building for the convenience of patients.
Ferguson Medical Group is a premium healthcare facility which combines and utilizes the knowledge, experience and talents of the best professionals with the latest technology to provide state-of-the-art, quality medical care.
Schedule an Appointment
For your convenience, patients can now schedule an in-person appointment with providers online 24/7 from the convenience of your home or office using the tool below. Online scheduling of virtual visits is not available at this time. If you prefer to see a specific provider, click on the provider's name below.
Specialties
Since opening our doors back in 1959 Ferguson Medical Group has grown into the largest multi-specialty healthcare group in the state of Missouri. We have 35 physicians and providers who practice in 26 different medical and surgical specialties at 8 different locations all around Southeast Missouri. That kind of reach and understanding helps us care for our patients better than the competition.
Behavioral Health / Psychology
CT & MRI
Family Medicine
Health Home
Imaging & Radiology
Internal Medicine
Laboratory
Nephrology & Kidney Disease
Occupational Health
Ophthalmology (Eye Care)
Pediatrics
Podiatry (Foot & Ankle)
Urgent Care
Locations
When you need healthcare services you likely don't feel like driving a long distance and some situations make traveling difficult. Ferguson Medical Group has clinics conveniently located around Southeast Missouri to better serve you and your family. Click a location on the map above or select one from the list below to learn more about that location and its providers.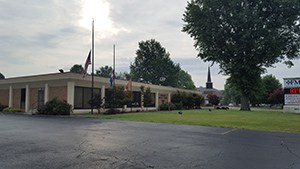 Ferguson Medical Group, Sikeston, MO Location
1012 North Main Street
Sikeston, MO 63801
Phone: 573-471-0330
Fax: 573-471-0461
Services
All Services
Clinic Hours
Monday – Friday: 8 am – 5 pm
Urgent Care Hours
Monday – Friday: 8:30 am – 7 pm
Saturday: 9 am – 3 pm
Sunday: 1 pm – 4 pm
---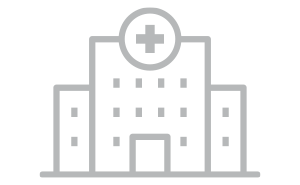 Ferguson Medical Group, Charleston, MO Location
112 West Commercial
Charleston, MO 63834
Phone: 573-683-4010
Fax: 573-471-0461
Services
Family Medicine, Pediatrics
Hours
Monday – Friday: 8 am – 5 pm
---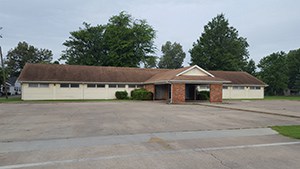 Ferguson Medical Group, East Prairie, MO Location
320 North Lincoln
East Prairie, MO 63845
Phone: 573-649-3026
Fax: 573-649-5600
Services
Family Medicine, Pediatrics & Behavioral Health
Hours
Monday – Friday: 8 am – 5 pm
---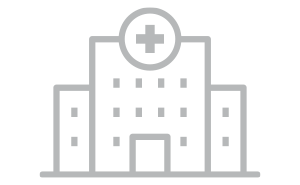 Ferguson Medical Group, Scott City, MO Location
100 East Outer Road
Scott City, MO 63780
Phone: 573-264-2211
Fax: 573-471-0461
Services
Family Medicine, Pediatrics
Hours
Monday – Friday: 8 am – 4:30 pm
---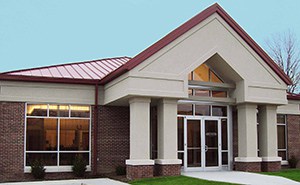 Sikeston Imaging Center
1014 North Main
Sikeston, MO 63801
Phone: 573-472-9993
Fax: 573-472-9997
Services
CT / MRI
Hours
Monday – Friday: 8 am – 5 pm